Roll over image to zoom in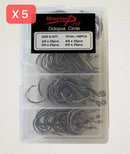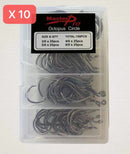 Description
You are buying High Quality Chemically Sharpened Octopus Circle Hooks in 4 sizes. Octopus Circle hooks are the best selling and the most popular hooks of fishing in recent years.
Each box including :
25 x size 3/0
25 x size 4/0
25 x size 5/0
25 x size 6/0
5 boxes $ 59.90 10 boxes $ 79.90
Free Shipping to Anywhere In Australia!
Buy In Bulk To Share With Your Fishing Mates & Save!!
Payment & Security
Your payment information is processed securely. We do not store credit card details nor have access to your credit card information.